Finesse Proficiency Questionnaire
The Finesse Proficiency Questionnaire (FPQ) is the foremost behavioral assessment of finesse because of its comprehensiveness. The FPQ measures finesse described by Dr. Ryan Lahti in The Finesse Factor.
Key features of the FPQ:
Incorporates rigor, depth and breadth

Developed based on 10 years of business research

Measures behaviors that determine the seven essentials of finesse

Gathers feedback from multiple sources including self, manager, peers, direct reports, and clients/customers
Allows raters to complete it at their convenience to ensure privacy

Hosted on a secure, confidential website so that responses and identities are protected

Available

24 hours a day/seven days a week

Accessible via the internet using a computer, smartphone, or tablet*
Provides a comprehensive report for building an action plan

Identifies how well each finesse behavior is demonstrated

Clarifies finesse strengths and development opportunities

Shows the extent finesse is demonstrated with different groups of people
Resources:
Download these tools to help you get the most from the FPQ
*Note: A computer, smartphone, or tablet is not included with the FPQ.
Special Offer!
For a limited time, get a
free finesse assessment
using the FPQ
with a verified purchase of
The Finesse Factor.
Inquire via email with
"Free Finesse Assessment"
as the subject line: info@orgleader.com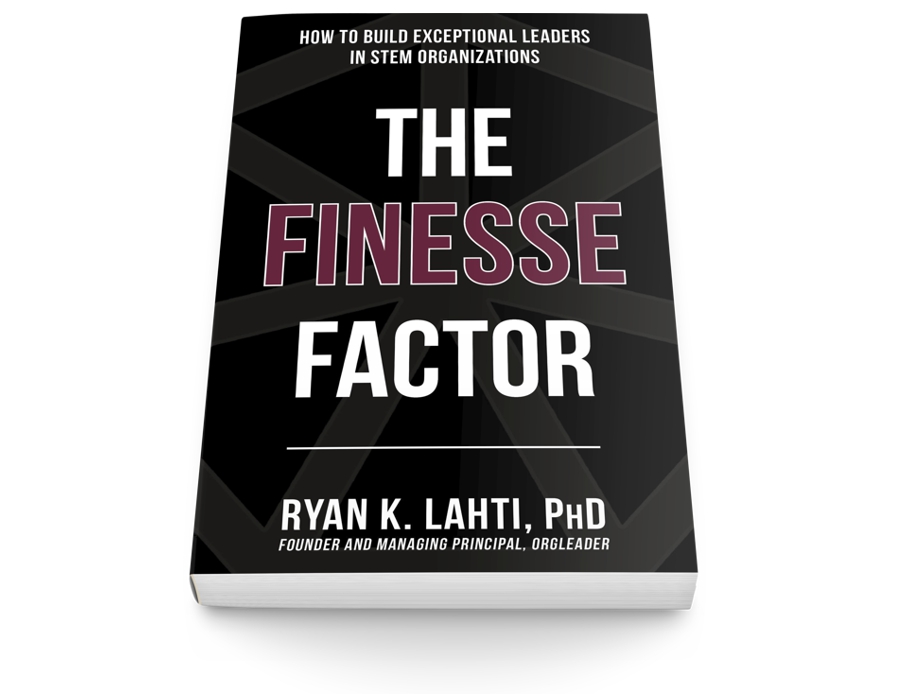 Purchase the FPQ
to assess finesse
$165.00Add to cart