Once an organizational/leadership gap has been identified using fact-based methods, OrgLeader designs and implements the optimal solution to close the gap. Since leadership has an immense impact on organizational performance, leadership gaps need to be closed in an effective manner. Therefore, all executive coaching, onboarding, leadership programs/workshops and executive team working sessions are based upon OrgLeader's KEPAT framework.
OrgLeader's KEPAT Framework for Closing Leadership Gaps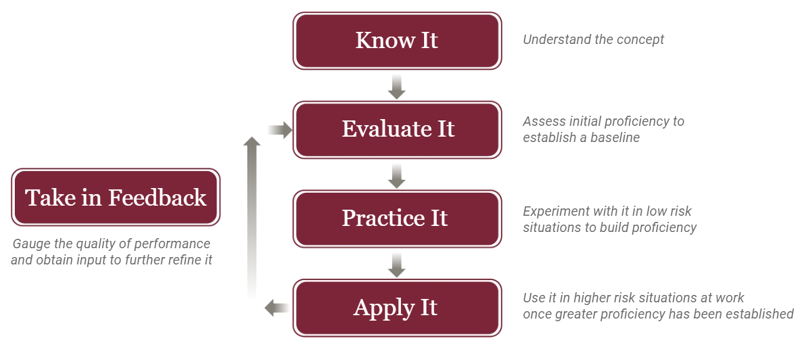 OrgLeader's KEPAT Framework for Closing Leadership Gaps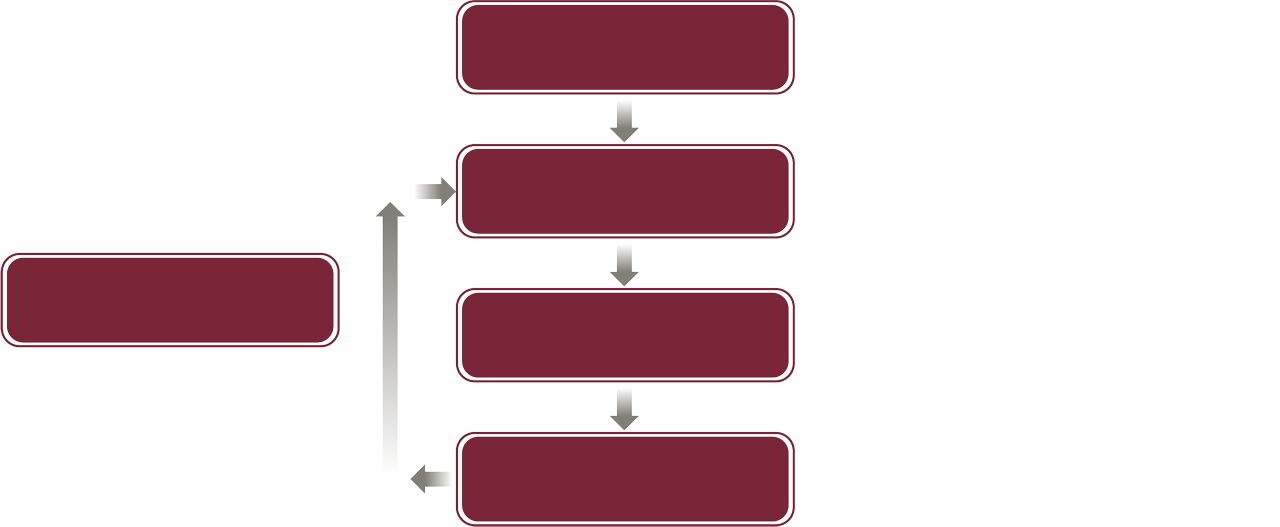 Know It
Evaluate It
Practice It
Apply It
Take in Feedback
Gauge the quality of performance
and obtain input to further refine it
Understand the concept
Assess initial proficiency to
establish a baseline
Experiment with it in low risk
situations to build proficiency
Use it in higher risk situations at work
once greater proficiency has been established
The range of OrgLeader solutions includes:
Executive Coaching

Customized, one-on-one work to maximize personal and professional potential. Learn more…
Leadership Programs/Workshops

Learning sessions with multiple participants to address a gap shared by leaders across an organization
Executive Onboarding

Accelerated assimilation of a leader being hired in from another organization or transitioning to a new role within an organization
Executive Team Working Sessions

Learning-in-action meetings with a team to increase its performance as a unit
Employee Engagement

Design and execution of work environment strategies that increase employee commitment, intention to stay and discretionary effort
Example Client Engagements:
A fast-paced organization that had launched multiple, company-wide change initiatives hired a senior executive and needed this individual to quickly get up to speed in his role so that corporate objectives were met. OrgLeader executed an onboarding program that helped this executive understand the business, integrate with his team, build relationships with his peers and establish himself as one of the "go to" executives in the company.
A high-potential leader's career was derailing due to a deficit in finesse. Executive coaching was used to help the leader take accountability for the impact of his behavior and increase proficiency in finesse essentials that ultimately led to a promotion.
A collection of achievement-oriented leaders were failing to operate as an executive team due to distrust, a silo mentality and lack of mutual accountability. OrgLeader used a series of team working sessions to enable these leaders to have constructive disagreements, willingly depend on each other for outcomes and collaborate as one unit.
"Unlike other programs I have participated in, Ryan focuses his coaching on a few key topics at a time instead of trying to address several issues at once. Due to his approach, the results obtained are measurable and far more lasting than any other program I have tried."
Dan Navarrete
VP Marketing & Communications