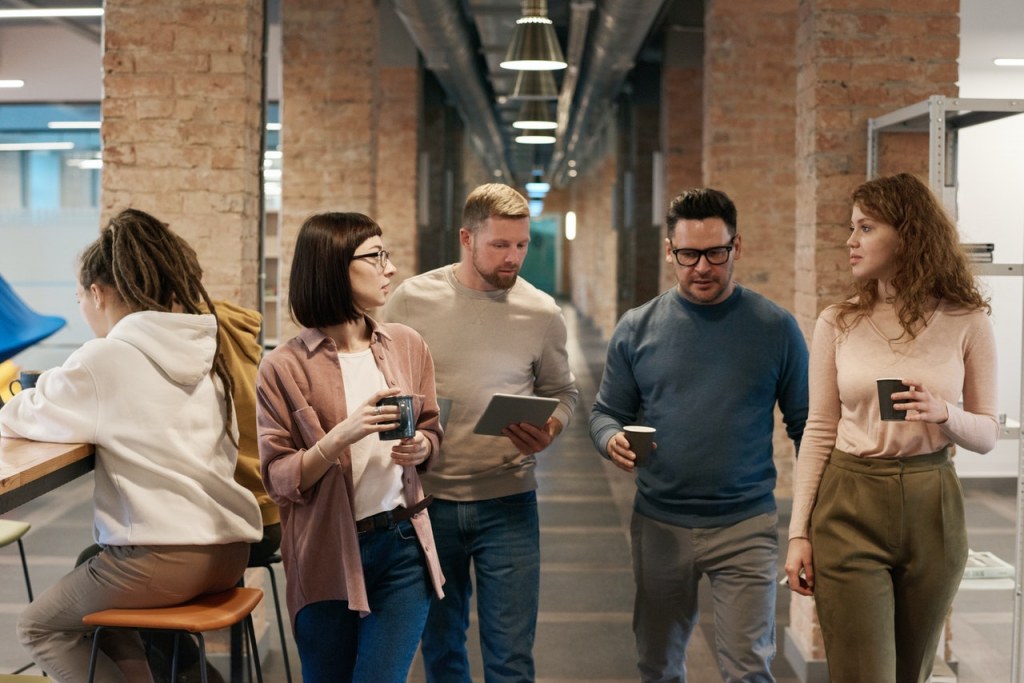 Conflict, crises, office politics and major shifts in the economy share a similarity. All of them are tricky situations. Whether or not you realize it, you regularly face different forms of these circumstances in fulfilling daily job responsibilities.
How do exceptional leaders handle these challenges? Exceptional leaders distinguish themselves from their counterparts by the way they recognize the type of situation and successfully respond to it. Success involves more than addressing their own interests. Genuine success is defined by how their response impacts the work environment and individuals in it.
Types of Tricky Situations
If you take a closer look at tricky situations, you will find two general types that can have a significant effect on your responsibilities at work and often your life outside of work. One type originates from outside of the workplace, and the other type emanates from within the workplace.
Difficult circumstances originating outside the workplace include crises (e.g., the COVID-19 pandemic), natural disasters (e.g., Hurricane Katrina), international conflicts and substantial changes in the economy. Even though they come from outside of it, they affect the workplace because of their size and scope.
Common forms of tricky situations originating inside the workplace encompass office politics, organizational restructuring, holding people accountable, speaking truth to power and interpersonal conflict. While the internal situations may not have the same scope or impact as those originating in the external environment, they still are precarious for many individuals who encounter them.
Keep in mind that tricky situations from outside the workplace can also spur those inside the workplace. For instance, an economic downturn can prompt political behavior inside an organization as employees go into survival mode to protect their jobs.
Tricky Elements
The combination of two elements creates tricky conditions. The first is uncertainty. When you face a circumstance you haven't encountered before or something new is added to a familiar circumstance, uncertainty is the result.
For example, uncertainty is evident in a crisis such as COVID-19. Because COVID-19 is a novel virus, you try to figure out how to fulfill job responsibilities while dealing with the challenges of a pandemic. As another example, uncertainty is present when you meet a VIP and find yourself in direct conflict with this person whom you discover has a short fuse.
If there is uncertainty, there is also risk. Risk is the second element that creates tricky conditions because mishandling a circumstance can quickly cause it to go sideways or have the opposite effect of what is intended.
For instance, risk is present as you deal with COVID-19 because you don't want to do anything to cause yourself or your colleagues to disengage or worry, or put anyone's personal health in jeopardy. In the example of the VIP possessing a short fuse, risk is involved as you attempt to make your point without setting off this volatile person and potentially damaging a new relationship with a critical stakeholder.
Positions and Titles Can Be Misleading
Because leaders are described in a variety of manners, let me clarify how I define them. Leaders are not determined by their positions in an organizational hierarchy. Nor does it matter whether they possess the title of vice president, director, manager or supervisor. It is often assumed that people with these titles are leaders. Whether they really are, remains to be seen.
Regardless of position or title, a leader can be anyone who sets direction, aligns and motivates others and/or moves an undertaking forward in some way. This ranges from determining company strategy to spearheading an initiative to rallying team members for what needs to be done.
Uncertainty, Risk and Finesse
Conditions involving uncertainty and risk reveal those who are true leaders and those who are not due to their finesse (or lack of it). Finesse is the way people carry themselves as well as understand, process and deftly perform in tricky situations. Action underpins finesse because it relates to how these individuals rise to the occasion via their response in real time and in the future.
Finesse is an integral part of how exceptional leaders operate. As they gain an understanding of each circumstance and the people impacted by it, they estimate the effect of decisions and actions to determine the best approach for obtaining the optimal outcome. They also hold themselves and their collaborators accountable for use of this approach as well as the consequence. As a result, these leaders are more effective in their endeavors, and they create motivating environments that catalyze the success of those around them.
Because tricky situations involve uncertainty and risk, errors may occur. Exceptional leaders handle the errors with finesse. When mistakes are made, these leaders refrain from pointing fingers or looking for scapegoats. Instead, they recognize how they caused or contributed to the errors, take responsibility and rectify them (i.e., they own them and fix them).
If you want to finesse uncertainty and risk, consider these suggestions:
Build on your baseline. Take the time to understand the essentials of finesse and honestly evaluate your strengths and limitations. With this as a foundation, devise and implement your action plan.
Remember finesse is a "what" and a "how." Keep in mind finesse is not just a matter of knowledge. It is a matter of proficiency that you develop over time through focused effort in a variety of contexts.
Combine confidence with humility. By relying on your values and trusting your abilities, you are able to access the fortitude to address whatever comes your way in a steadfast manner. As you do, be aware of your strengths and limitations while appreciating the contributions of others, and how you might learn from them and serve them.
No matter where you work or what industry you are in, you will continually encounter tricky situations as a leader. How effectively you deal with these circumstances depends upon the finesse you demonstrate.
Note: This article originally appeared in Forbes.
________________________
Ryan Lahti is the managing principal of OrgLeader and author of The Finesse Factor. Stay up to date on Ryan's STEM organization tweets here: @ryanlahti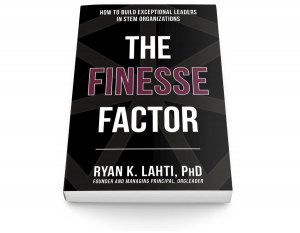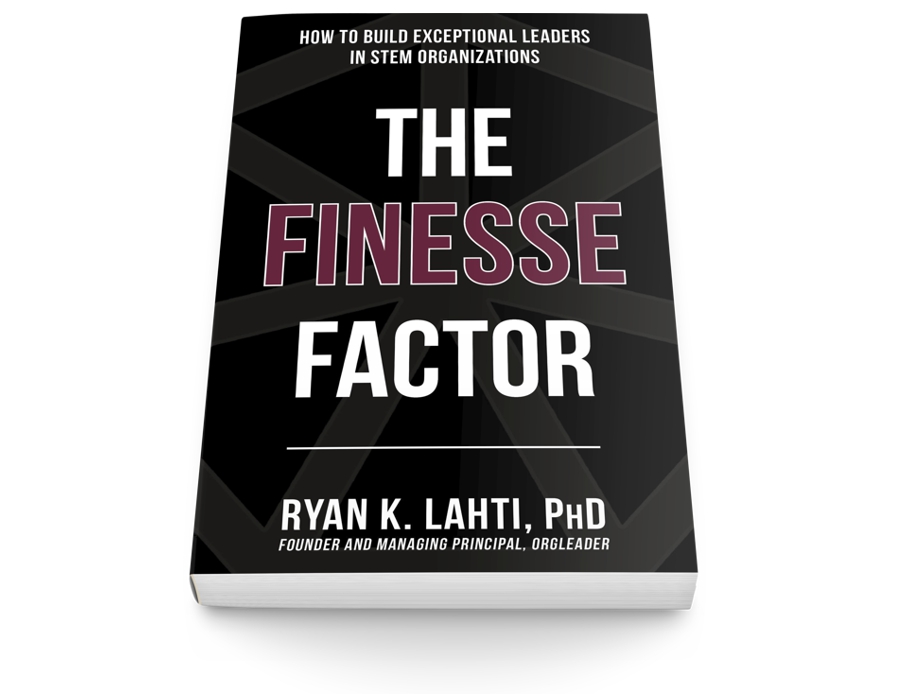 (Photo: People Talking in Hallway, Pexels)